Products
Produce in any channel you like
RunMags contains channel specific tools for producing content and selling advertising and subscriptions to print, digital, websites, social media, newsletters as well as events.
Each channel you set up lets you define an inventory of advertising products and subscriptions products that will be for sale. Fine tune your product offering over time and explore how to create new sources for revenue.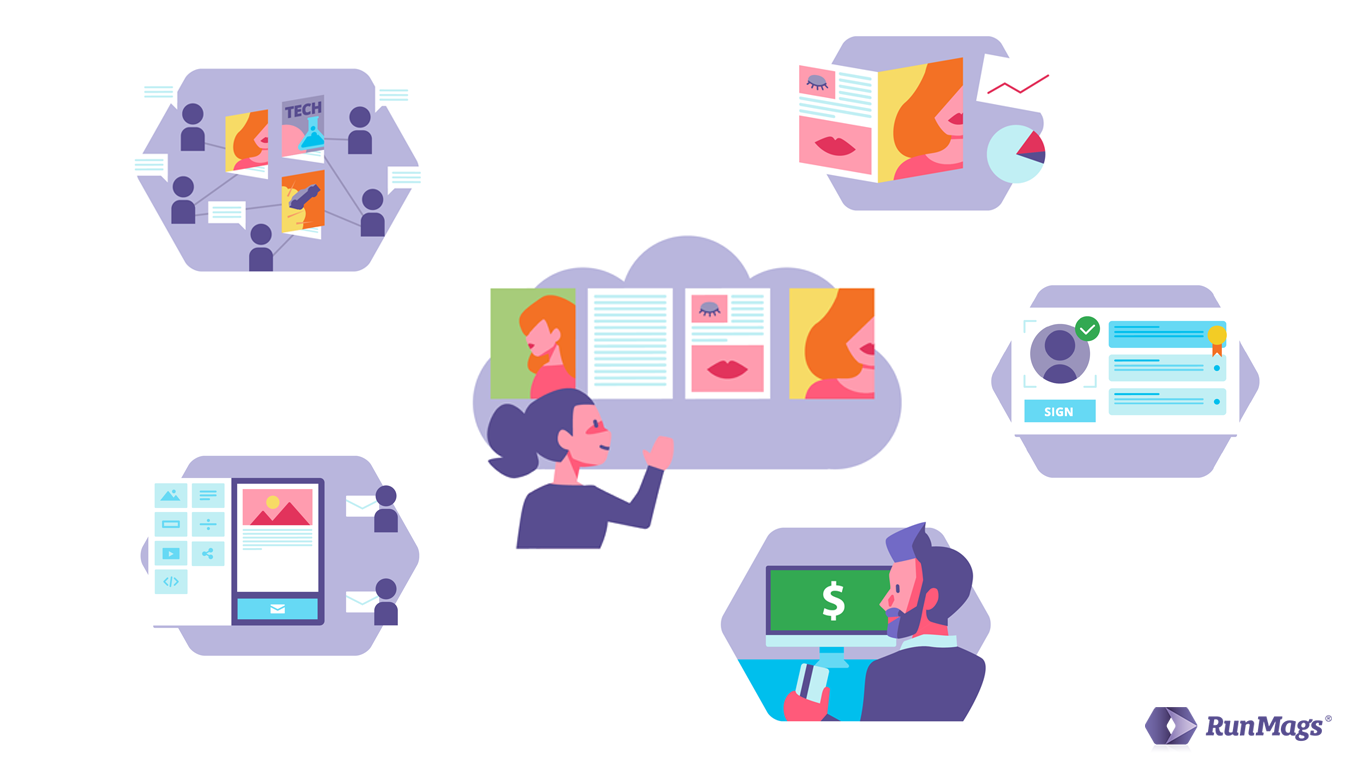 Trusted by publishers all over the world
All plans include:
Unlimited support
Regular free updates
Anywhere, anytime access
Automatic backups
Secure data protection
No setup fees or contracts, cancel any time
Data liberation
No software install
World-class software security
Our software has never been breached and we have never lost any customer data. We host our platform with Amazon Web Services and we invest heavily to protect your sensitive information against unauthorized access and system failures, ensuring your data is guarded to the highest level. Read more about how we work with security here.
Free 
data liberation
We work hard to earn your business, but if you for any reason in the future would like to leave RunMags, you can download your data in an open format and use it to import into another platform.

Free updates and unlimited online support from an experienced team.