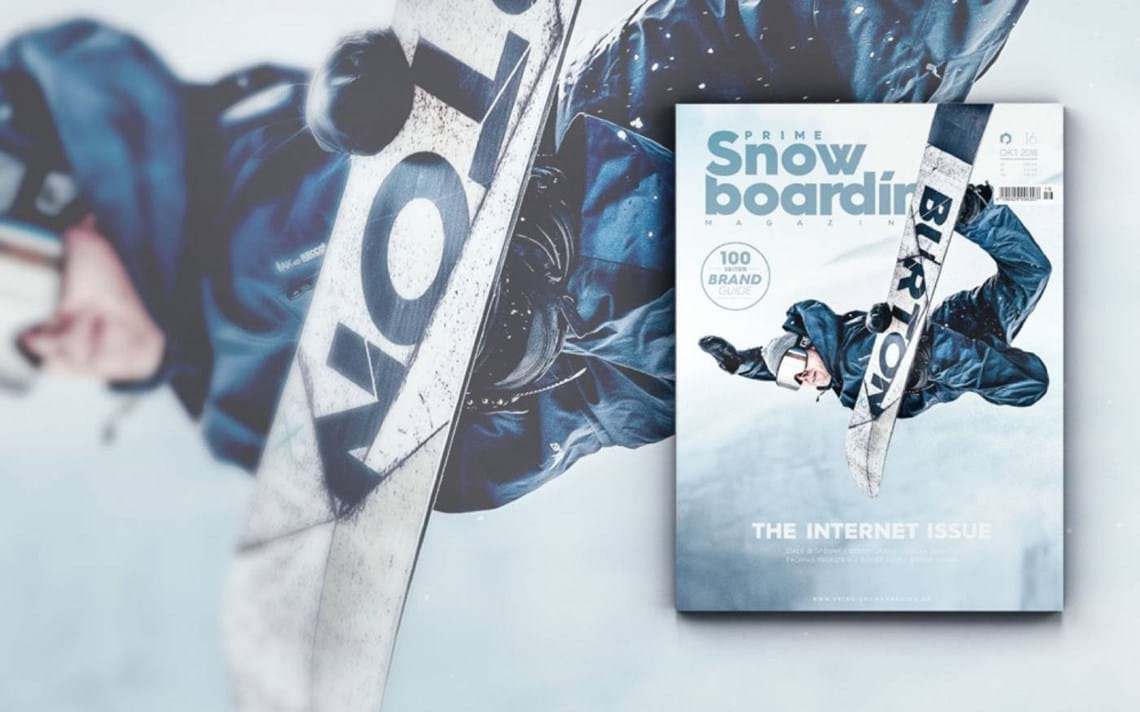 About Prime Sports
Prime Sports is a leading action sports media brand with a cross-media portfolio in print and digital magazines, television, social media, mobile and events.
Based in Germany, Prime Sports publish four action sports brands; Prime Surfing, Prime Snowboarding, Prime Mountain Biking, and Prime Skiing with a total of 180,000 copies distributed in print plus corresponding digital platforms and services. The high quality print magazines stands for an exclusive and unique reader experience for the professional athlete and the regular person.
The brands are heavily influenced by lifestyle and all Prime team members share a genuine passion for the sports and what they do. The emotion of the most shareable moments being caught on camera surrounded by well researched and interesting insights and stories out of the scenes.
The Prime Sports magazines are available in selective locations such as train stations, airports and kiosks in Germany, Austria and Switzerland. In addition, Prime Sports provides an exclusive and well targeted free distribution aiming to reach their readers. The free distribution system is based on partnerships with camps, destinations and tour operators.
Why RunMags was selected
When launching their publishing business, the Prime Sports management team was looking for software that was able to deliver the functionality of a classic CRM system with the ability to create cross-media advertising contracts and also seamlessly manage the complete invoicing process.
The team discovered that RunMags offered even more functionality than they initially were looking for, including support for the production planning process. With a seamless flow of information from advertising contract creation through editorial planning and to invoicing seemed super easy at the same time as it would help make business operation effective and efficient.
All alternatives that were pitched against RunMags lacked at least one of the main features the team was looking for and overall pricing was also higher than RunMags. "After using the platform for more than four years, I conclude that selecting RunMags as our core publishing software was one of our best decisions." says Christian Schubert, founder and CEO of Prime Sports.
How RunMags has delivered value
"RunMags has enabled us to do more with less", continues Christian. "We've got a very lean staff and yet produce four magazine brands in several channels".
Four years ago, Prime Sports was established as a modern media company with processes and tools for the digital age. The team had previous publishing experience and knew what they needed to set up a digitized company that didn't suffer from legacy. While launching a brand new business certainly is associated with a lot of work, especially on the advertising sales side, they enjoyed the luxury of doing things right from the beginning.
"Both Prime Sports and RunMags are young companies", says Christian. "We're entreprenurial souls who are eager to quickly launch new ideas and test them early with real customers. While this fosters innovation, it also comes with mistakes. What's been great with the RunMags team is that they are continously developing the platform in close collaboration with us and our ever-changing needs. And when bugs are introduced by mistake and we report them, they are swiftly resolved".
In the time that has passed since Prime Sports was launched, the media landscape has changed dramatically. Prime Sports differentiates the channels with print as the strong lifestyle enabler supported by online engagement through web, newsletters and social media. Real life event have also become a great arena where Prime Sports help connect brands and readers.
Start for free
Get started with our free edition.

Setup your company. No risk, no commitment, no credit card, no spam.
After using the platform for more than four years, I conclude that selecting RunMags as our core publishing software was one of our best decisions.
Christian Schubert, CEO