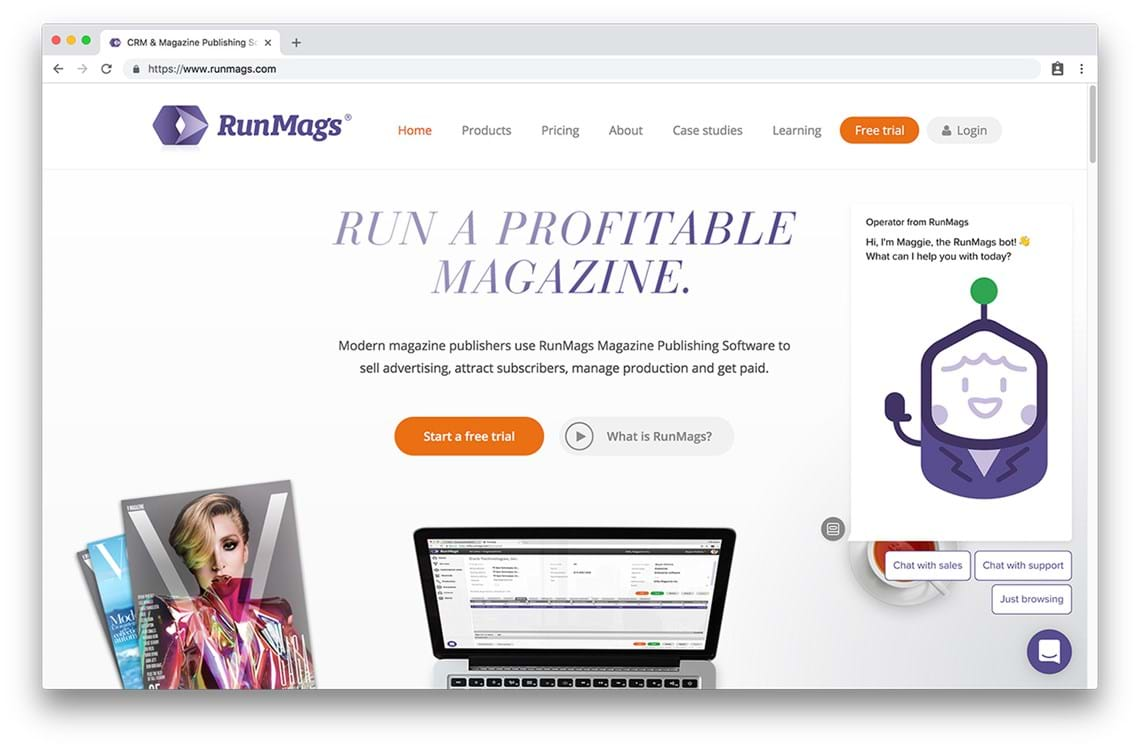 2018-09-27 in Update
Introducing Maggie, the RunMags bot
We're quite excited to take the next step in servicing our customers. Today we are introducing Maggie, the RunMags bot! She's quite young and is still learning the ropes, but give her a chance and we're certain that she will develop her skills over time.
You can not NOT have an experience
As a customer you can not NOT have an experience as you approach a company and explore their offering. As your customer journey begins, perhaps when you're googling for a solution to a problem you have, you are experiencing something, your brain processes what you read, tone of language, pictures, etc. As you explore products and as you get in touch with sales reps, you are experiencing moments that accumulate in your mind and create how you feel about the company, their employees and their offering. These moments continue to accumulate as you make the purchase and start using the product.
Shaping the RunMags customer experience
When we started RunMags we set out a course to create an awesome customer experience. We created a website that would load quickly and look good on any computer and mobile device. To distinguish our visual identity from other Saas products, we selected purple to be our main brand color and we carefully crafted our logo to include elements of folding paper and a font frequently used in magazines. We knew that organic search was going to play an important role in how customers found us and the look and feel of our website would therefore be essential in shaping the initial moments of the customer experience.
Today we've been a customer of Intercom for quite some time. One of RunMags' core values is to be approachable and we really liked how Intercom's chat widget (the smiley) helped prospective customers as well as paying customers get in touch with us to ask questions or provide feedback. The chat is integrated into our website, our knowledge base as well as within the RunMags platform. Intercom's chat has become THE main way that people communicate with us and therefore shape a major part of the RunMags customer experience.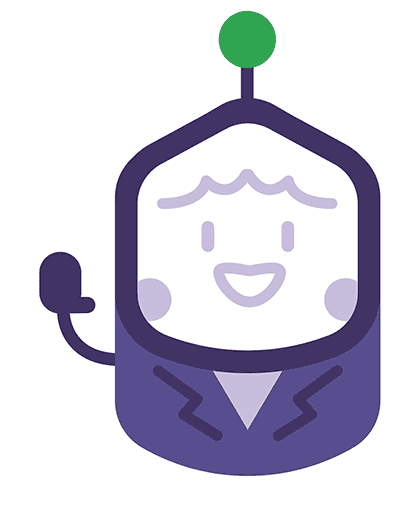 24/7 service with a small team
As we've been growing our customer base, we have been far from perfect in responding to questions and issues reported through the chat. While our ambition was set high we've also had to watch cost closely and having customers in most time zones has been challenging for us.
RunMags is a platform that help magazine publishers automate much of the sometimes insane workload traditionally associated with selling advertising, signing up subscribers and producing magazines. Computers are great for automating tasks in well-defined processes, so we became quite excited when we learned Intercom was releasing a custom bot. A bot that could help us serve our customers!
We've named the RunMags bot Maggie and consider her being a team mate. To start with she has a limited responsibility in helping visitors on our website quickly get in touch with the right people at RunMags. But we're hopeful of Maggie's abilities to develop skills and will be exploring what she can do and how she can help our customers be successful 24/7.
Maggie inside of RunMags
Soon enough you will also see more of Maggie ... inside of RunMags. Who knows, maybe ... in a bit ... she'll be reminding you to call clients and notify your team about deals won and when deadlines are coming up. Let's explore this together and please provide us feedback along the way!