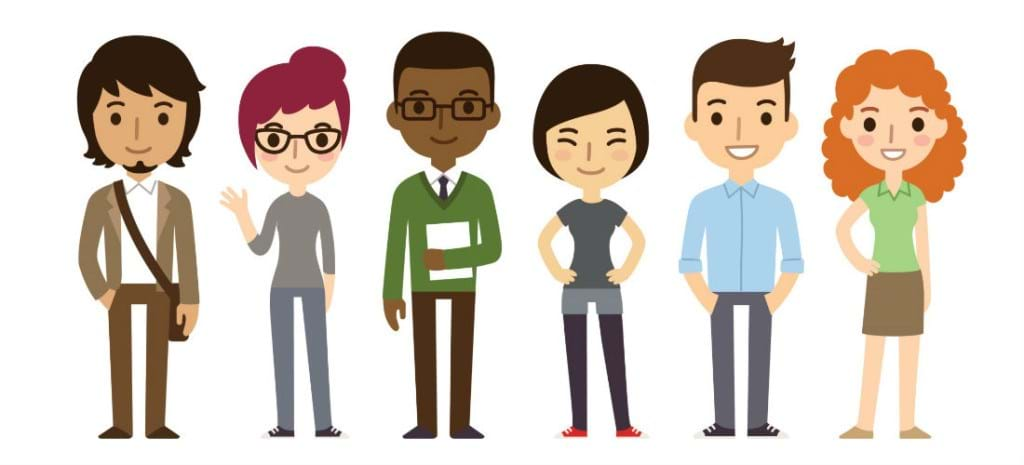 2016-03-09 in Learning
How to create Advertising Buyer Personas
In today's business environment your clients are learning and informing themselves on their own, mostly using the internet. At the time they contact you (if they even contact you), they have already completed 60% of their buying process.
To you as a publisher, that may mean that when you are being asked to provide a quote, you have little chance to influence the client's advertising strategy, or how your products can be combined, and on top of this … [scary horror sounds] you may be competing on price alone.
Create Advertising Buyer Personas to influence early decision making
Use your website, social media, and even IRL events to target your ideal customers with exactly the message they need to hear and adopt. Tailor content to the specific needs, behaviors, and concerns of different groups. To make sure your content creators understands who your ideal customers are, you should create Advertising Buyer Personas.
Create Advertising Buyer Personas to pave the way for your sales team
Cold Calling is not dead, regardless of what hard core content marketing supporters are preaching. Ad buyers don't tend to close themselves but your sales rep's first call to a client is going to be a lot warmer if the client is already aware of your publication and the value you bring. To make sure your sales reps understands who your ideal customers are, you should create Advertising Buyer Personas.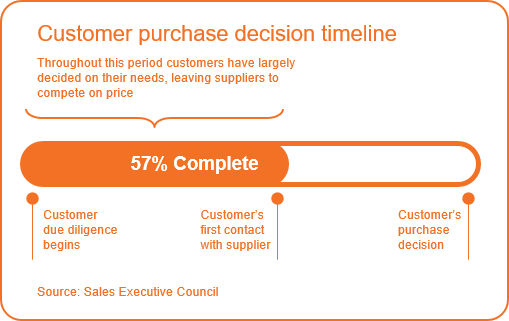 So, what is an Advertising Buyer Persona?
Think about the individuals that work for a select group of companies you want to sell ads to. Be picky. Go for the companies that can see a benefit in partnering with you, the ones with repeat business, the ones that pay on time. What group of people work there and who do you interact with? Is that only one individual, the company chief? Or is it two to three different individuals who influence the decision making process before the decision maker makes the final decision?
These people that come to your mind should form the basis for a set of fictional, generalized representations of your ideal customers – your Advertising Buyer Personas. They help you understand your customers/prospects better, and make it easier for you to tailor content to the specific needs, behaviors, and concerns of different groups.
In our blog post on Cold Calling Scripts we have created a script for a specific Buyer Persona in mind – Terry the small business owner. That is one specific persona. Depending on your business, you could have as few as one or two personas, or as many as 10 or 20. If you're new to personas, start small. You can always develop more personas later if needed.
If you take the time to create negative personas, you'll have the added advantage of being able to segment out the "bad apples" from the rest of your contacts, which can help you achieve a lower cost-per-lead and cost-per-customer (and see higher sales productivity).
The process for creating Advertising Buyer Personas
Creating Advertiser Buyer Personas is an iterative process that involves several people in your organization; leadership, marketing and sales. The end goal is to create a document of some form – one for each persona – and this document should evolve over time to allow for fine tuning. There are five typical steps involved in creating the personas:
Step 1: Do research on the background of your ideal clients.
Step 2: List job titles, roles and also company information.
Step 3: List what the personas value, what drives them and what they fear.
Step 4: Sum all this up in a great looking pitch.
Step 5: Give your buyer persona a name that is easy to connect with.
Buyer Personas in the digital world
While it's important to know your audience when you prepare targeted presentations and call scripts, it's even more important online. In the online world you're not in control of the engagement in the same way and you can't read the client so you can adjust your messaging on the fly.
Rather than just having one static page on your website where advertisers can access your media kit, create an interactive marketing website that offers education and really sell the value you can offer. Experiment with different landing pages and messaging targeting each of the personas. If possible, find a way to collect user information (email address, name, company name, persona) from people that download your media kit or educational content – then send more educational content to their email address and track them as they return to your website. That's all possible with today's web technology. When combined with lifecycle stage (i.e. how far along someone is in your sales cycle), buyer personas also allow you to map out and create highly targeted content.
Resources
Advertising Buyer Persona Template
Start for free
Get started with our free edition.

Setup your company. No risk, no commitment, no credit card, no spam.