Contract management and fulfillment
A key success factor to creating an awesome customer experience for advertisers is to deliver on commitments and to making it easy for them to work with you.
Flawless execution make advertisers come back for more
As a publisher you need to execute flawlessly on the advertising contracts closed by the sales team. Your fulfillment process and tools have to ensure that absolutely nothing falls between chairs and that decisions made by you and the advertiser are documented in case disagreements occur.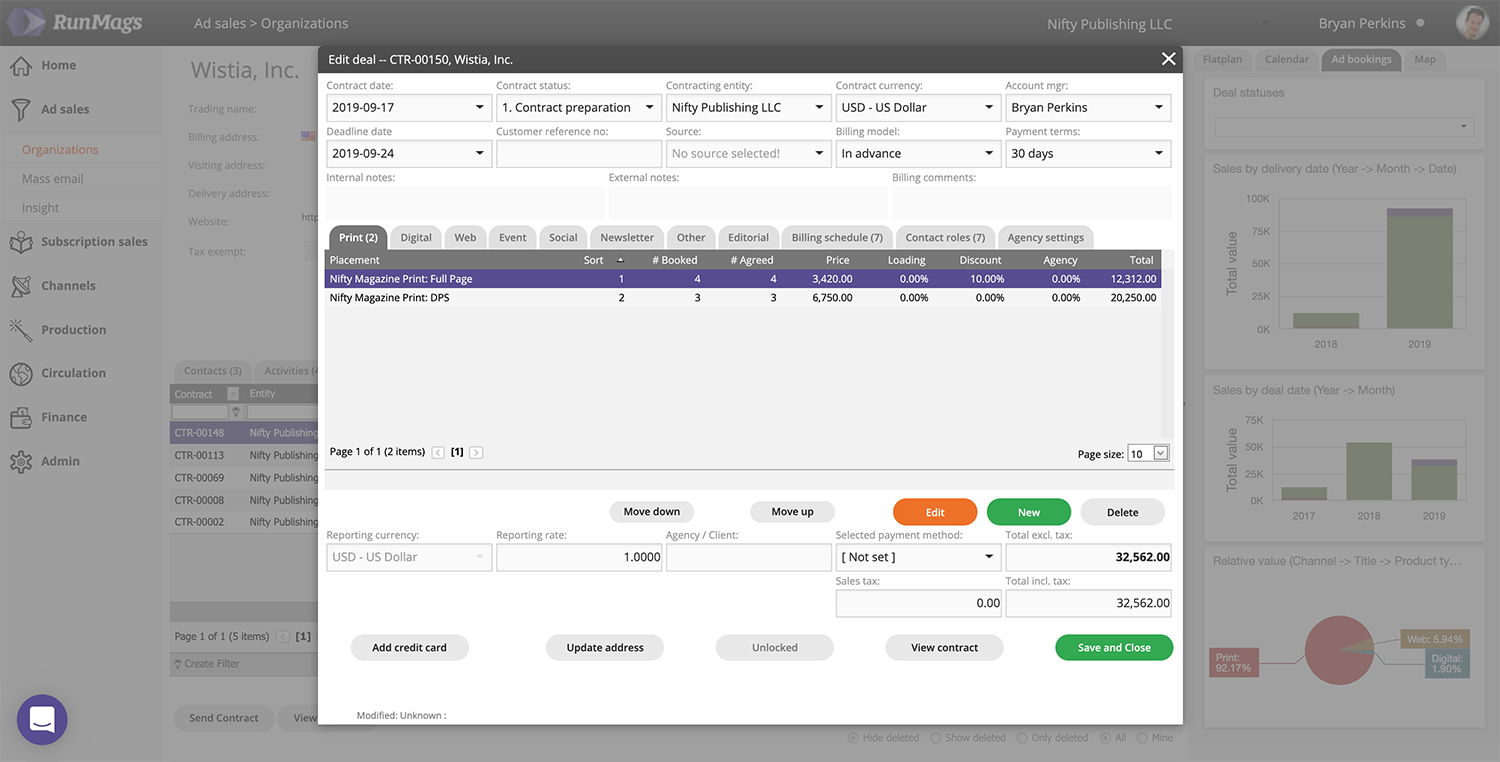 RunMags makes it easy to deliver on your contractual commitments because the advertising sales team is building their proposals and customer offers on your actual inventory.
Each product added; print ads, digital ads, web banners, event sponsorships, social media engagements and ads in email newsletters, form the contractual commitment based on when and where it is supposed to be delivered.
When a contract is eSigned by a customer, it automatically flow into your fulfillment process and eventually into billing as well.
Business support throughout the entire commercial process
When most CRM systems stop supporting the business process at a closed sales order, RunMags gives you the tools to manage the contract through fulfillment, helping you ensure that ads gets placed as promised and that invoices are issued correctly.
All invoices are saved and readily available for future management of customer relations as well as comparative data analysis. Each customer contract agreement contains references not only to the inventory sold, but also to which magazine issues and timing that was included.