Stripe payment processing
RunMags is a Verified Stripe Partner and our free Stripe integration helps magazine publishers collect client payment methods and get paid. Billing and collecting payments for ad bookings and subscriptions is a very tedious process which we have automated in partnership with Stripe. Let clients securely enter their payment methods online, bill them according to the contractual terms and Stripe will collect and transfer your hard earned cash directly to you bank account.
As a Stripe Verified Partner we're able to escalate support requests on behalf of our customers, we can arm our customers with the latest features through early access to Stripe product betas, and we get listed in Stripe's curated partners gallery.

Stripe has a rigorous verification process, so if you set up your Stripe integration in RunMags you can comfortably know that we've done our homework, that we're using a current API, correct token verification, etc. so that your client's transactions are as secure as they can be.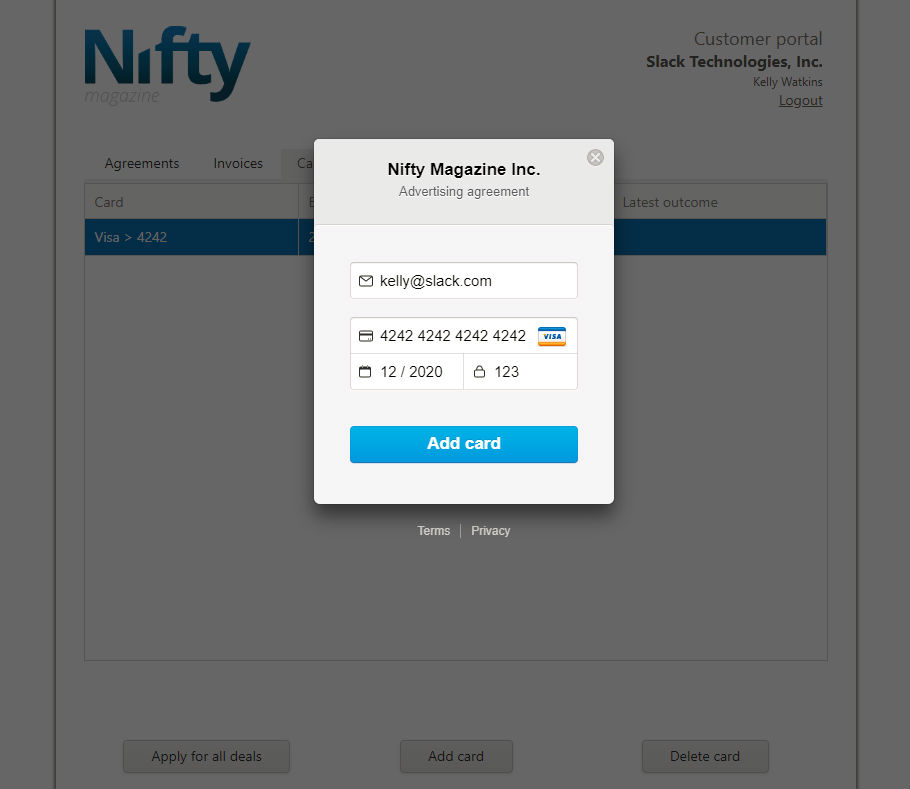 Why we integrate with Stripe
Adding payments to platforms like RunMags can be complex and time consuming. With Stripe's flexible payments APIs, we have been able to build awesome client experiences quickly while Stripe handles the rest. Stripe also helps us as well as our customers meet global compliance and regulatory obligations and continuously iterates to add the latest payment technologies.
In terms of value to our customers, partnering with Stripe means spending less time maintaining payment systems, and having more time to focus on core customer and product experiences. Without effort, credit card forms and checkout popups look awesome on both computers and mobile devices, thereby optimizing RunMags client portals for conversion.
Other integrations you may be interested in