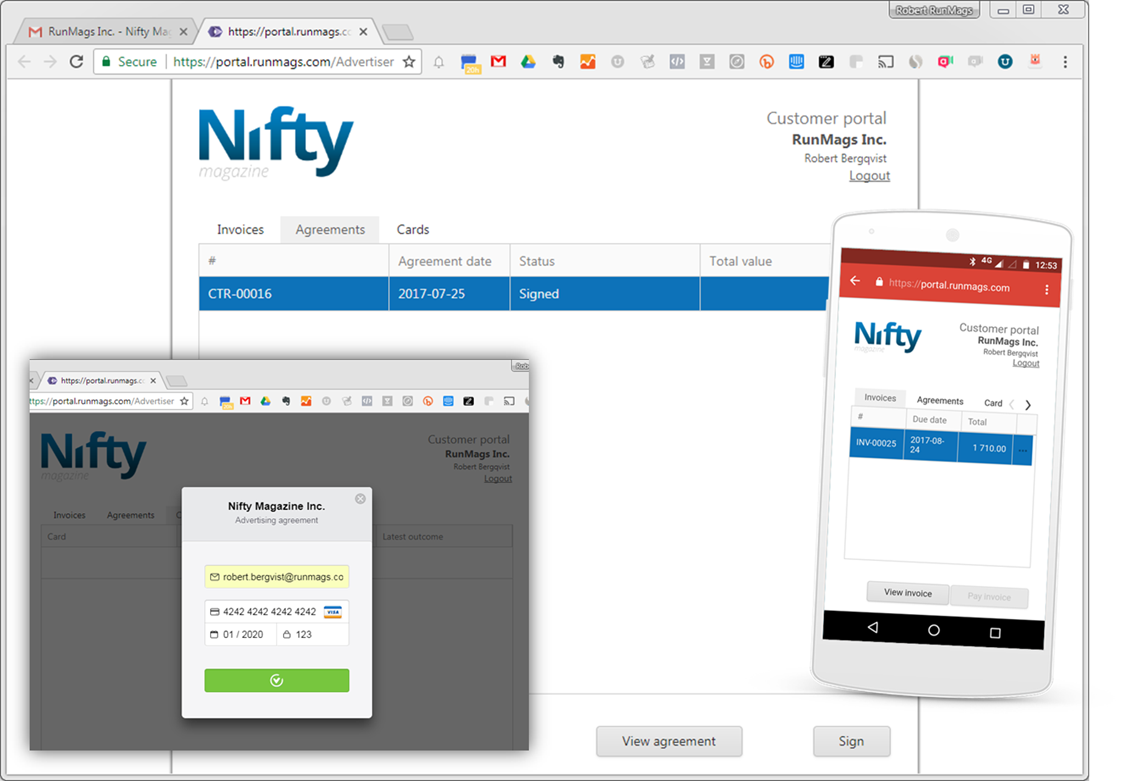 2017-07-01 in Update
RunMags update – July 2017
FINALLY!!! It's taken us much longer than anticipated to get our e-signature and credit card processing for ad sales out to you all. Now it's here, available without extra charge for all existing RunMags customers!
While we have used the same secure and responsive portal framework that we introduced last year for subscription sales, we've been forced to rethink the process and workflow a few times to get it right. That's why it has taken us so long to make it available to everyone.
Main features
Advertisers can view their proposals and confirm bookings online using e-signature
Advertisers can view their invoices and pay them using their credit card online
Multiple forms of authentication and a comprehensive transaction trail between signing parties
Secure and responsive
Uses the Stripe (stripe.com) account that you already have set up to bill subscribers
​
How to use the Advertiser portals and e-signature
To get set up to use the Advertisers portal, please read this article in our knowledge base.
Start for free
Get started with our free edition.

Setup your company. No risk, no commitment, no credit card, no spam.