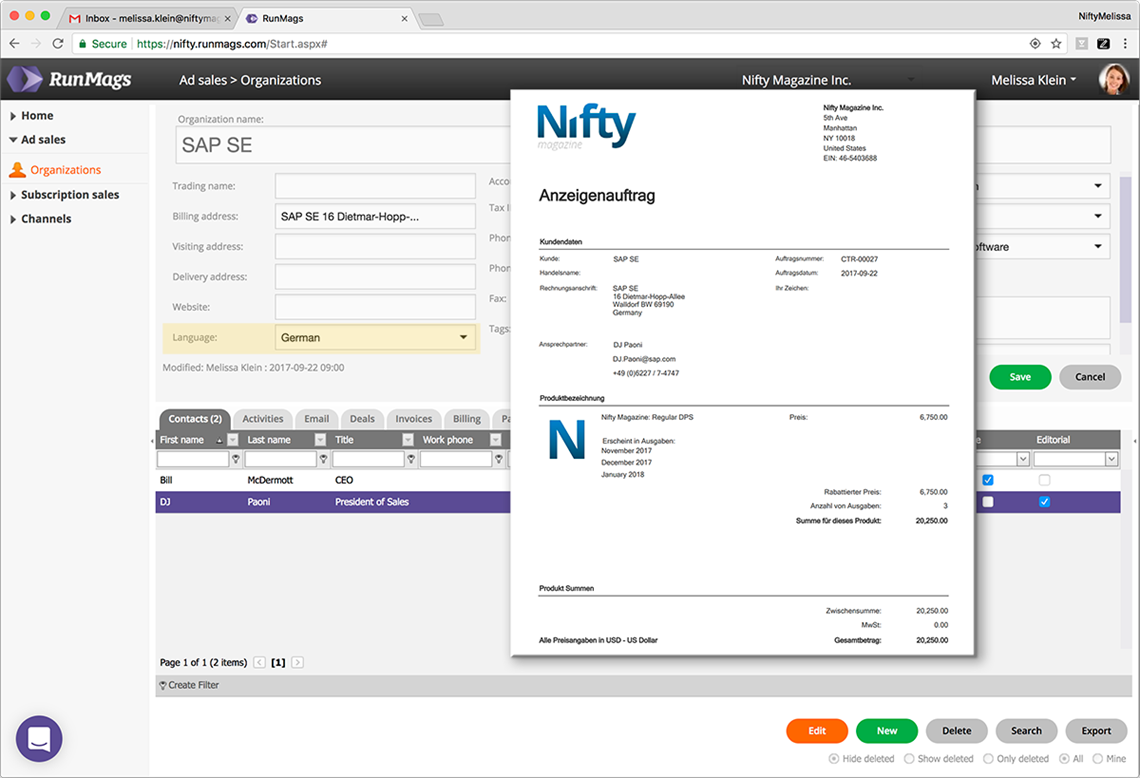 2017-01-03 in
Agreements and Invoices in German, Swedish and (tell us what's next)
Now you can specify that your customer facing documents, like agreements and invoices, should be presented in a different language than English, which is the default language in RunMags.
German and Swedish – let us know what should be next
In order to save cost and pass those savings on to our publishers, we'll try to maintain English as the language for the RunMags interface. We believe that the core of our potential customers know enough English to understand how to manage clients, set up deals and invoice with English menus and labels.
With that said, we do recognise that our customer's clients may want to get their agreements and invoices presented in their local language. We want to make it easy for advertisers to buy from our clients and we can do that by removing as many obstacles as possible. Presenting proposals in English can be one such ab obstacle that make it difficult for the clients to buy.
To see how you can start selling and invoicing in German, Swedish or another language, please check out this article in our knowledge base.
Also, if you have the need for another language and have the capability to help us with a translation, we'll be more than happy to accommodate that. Just contact us and we'll make it happen!
Free 14 day trial
Try RunMags for free, set up your company and users to see how much the service will cost when your trial ends.

No commitment, no credit card, no spam.