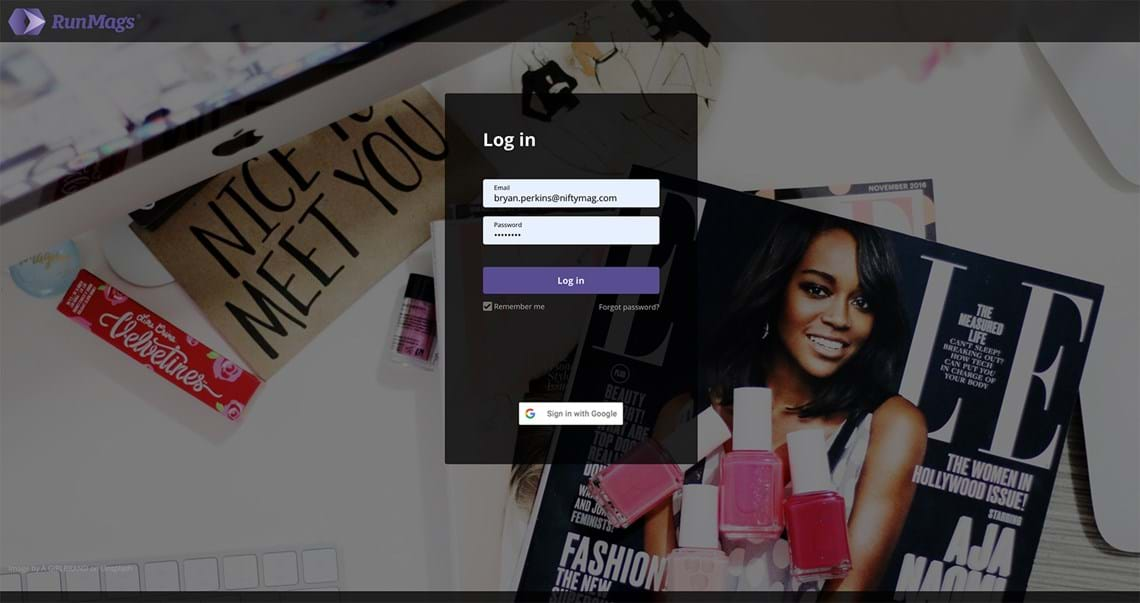 2019-06-05 in Update
New login page design
To improve responsiveness and to bring a bit of inspirational joy to your life we're introducing a new login page that boasts great looking photos from Unsplash. Create your own account and use it for your next article.
Founded 4 years ago as a humble Tumblr blog, Unsplash has grown into an industry-leading photography community. It's become a source of inspiration for everyone from award-winning writers like Deepak Chopra to industry-titans like Apple, and millions of creators worldwide.
We're hoping that you'll feel as inspired by the pictures as we do when you login to RunMags!
Use Unsplash for your next article or post
All photos published on Unsplash can be used for free in your print magazines, website articles and emails. You can use them for commercial and noncommercial purposes. You do not need to ask permission from or provide credit to the photographer or Unsplash, although it is appreciated when possible.
More precisely, Unsplash grants you an irrevocable, nonexclusive, worldwide copyright license to download, copy, modify, distribute, perform, and use photos from Unsplash for free, including for commercial purposes, without permission from or attributing the photographer or Unsplash. Read more about how you can use Unsplash here.
Improving responsiveness in RunMags
The url login remains unchanged, it's still run.runmags.com, regardless of where in the world you're accessing RunMags from. Mobility is important to us and that's why we're continuously improving the user interface in RunMags to work on as many devices as reasonable.
With that being said, up until now, our login page was leaving room for improvement as far as responsiveness is concerned though. We've been focusing so much on feature development that the login page has not been a priority.
That has now changed :-)